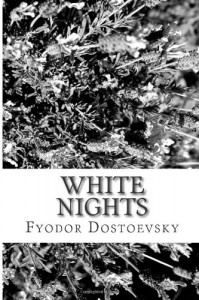 "May your sky be clear, may your sweet smile be bright and untroubled, and may you be blessed for that moment of blissful happiness which you gave to another, lonely and grateful heart!"
Let me tell you something, no one can express feelings and emotions so deeply and perfectly like my dear, precious, and all-time favorite writer:
Fyodor Dostoyevsky
!
I don't know why my hands keep shaking when I read his novels! It's really weird! I feel like he's controlling me! possessing my soul!!!
I fell in love with this story right from the start! It's not just a love story, it's more like a
C'est-La-Vie
story!! It simply tells you ...
"That's life, ma friend!!"
.
In life, you'll fly high in the sky, and you'll drown down in tears! Love will both hurt and delight you!
In the last line,
Dostoyevsky
wonders:
"My God, a whole moment of happiness! Is that too little for the whole of a man's life?"
Just one moment of real happiness! That's all we need!